Hello and Merry Christmas!
I'm so happy to be a part of The Nester's 2011 Christmas Tour of Homes and Thrifty Decor Chick's Holiday Home Link Party!! I've shared how I "transformed" the look of poinsettias by simply removing the tacky foil they come in and placing them in something prettier. Simple, and yet very effective, I think!
Thanks for stopping by and I hope to see you again soon. I'd love it if you'd follow my blog (Google Friend Connect over there on the right). Thanks so much. Enjoy the rest of the Tour of Homes! Everything I've seen so far looks amazing and I can't wait to see who else links up.
A poinsettia
+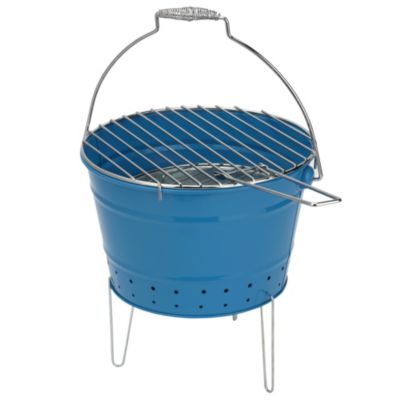 A BBQ
=
Cute!
Just about everything in this pic was a gift from someone.
Madelyn picked up the BBQ for me when she was camping this summer.
Andrea made the quiltie for me last Christmas.
The silver tray and vintage Christmas music was my Mother in Law's.
The trunk was my Grandma's.
The red stand thingy is something I picked up at the thrift store. No idea what it was meant to be.
I silver bowl on the right was a thrift store find, too.
The balls were handpainted by me and the redwork quilt in the background was made by me as well.
I'd highly recommend getting an old trunk and painting it, if you can.
It's such a fun and versatile piece of decor.
Here's another "after" idea for a poinsettia.
It's another tip I learned on Pinterest!
Take your poinsettia out of the garish tin foil that it comes in...
and place it in something more interesting!
This time I wrapped the pot in burlap and stuck it in a trifle bowl.
For Christmas this year, I keep teasing the girls that all they're getting is a toque and fudge.
So, here's a couple teeny tiny toques and teeny tiny stockings I've knit for them.
Mini Stocking pattern from Little Cotton Rabbits.
Tiny Toque pattern from Just Crafty Enough.
May the blessings of the Saviour be yours this Christmas season.
-Cindy