Good Morning!
Earlier this year, Madelyn and I played around with soft toy design. I came up with what I thought (lol) was a cute
owl pattern
, and she designed this most adorable hippo (as well as several other designs that are in the various stages of pattern creation). I got a copy of the
Henrietta Hippo pattern
when it first came out and whipped up a couple right away. Madelyn's pattern writing style makes it very easy to follow along to make your very own
cute little hippo
. I tried one in felted wool (a thrift store scarf that I washed in hot water and put in the dryer) and another in cotton. I much prefer working with the felt for this particular project. It was so nice not to have to worry about raw edges at all! And, it makes for a cozier softy.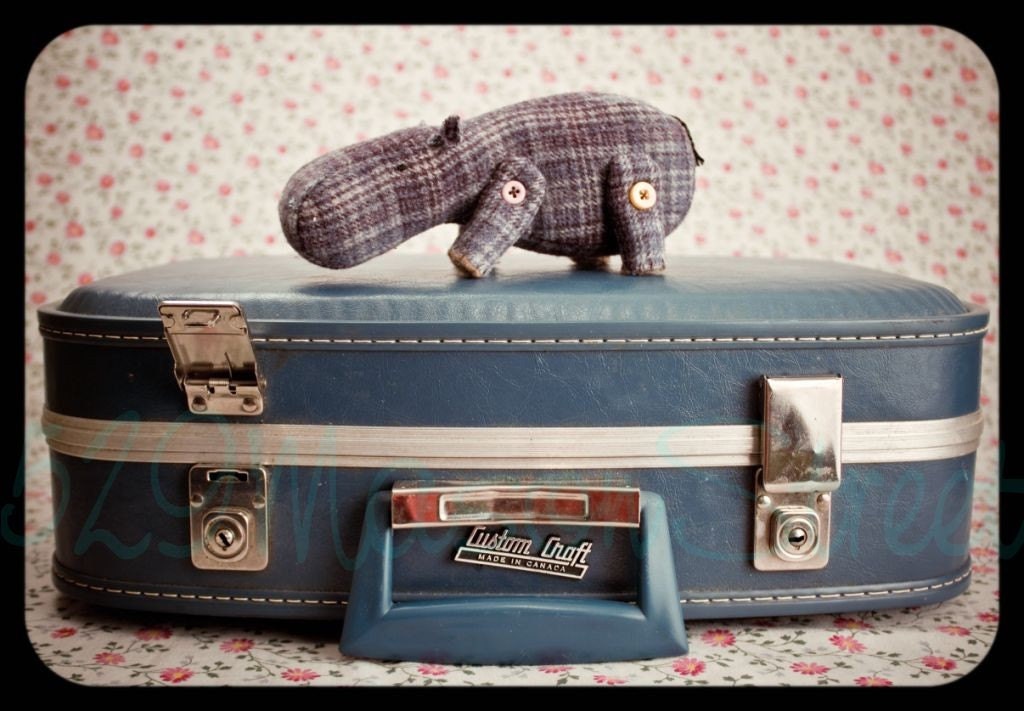 If you're a fan of the cute, why not head over to Madelyn's etsy shop,
529 Mason Street
! There are always a few patterns in the shop! Once you've made your own
little hippo
, you can add it to the
Flickr group
as well.
Let's show the hippo some love! Madelyn is giving away 3 Henrietta Hippo patterns on my blog this week! To enter, all you have to do is visit
529 Mason Street
and add the shop as a favourite then come back here and leave a comment. Tweet and/or share this giveaway on Facebook for extra entries. Be sure to leave another comment letting me know!
Here's the hippos I made... chilling out on their handmade quilt.
If you're into knitting, Madelyn has also designed an adorable newborn
Owlet Beanie
pattern! This one's a freebie over on Ravelry! I made one of these as well, and found the pattern to be well written and easy to follow... and just so stinkin' cute!
The contest will close on Friday November 4 sometime between supper and craft night! Enjoy the rest of your weekend! I'm still drinking lots of meyer lemon tea with honey and trying to get over a nasty cold.
*** And, the winners are... Gladys and Amy! Congratulations! We'll be in touch by email. ***
~Cindy